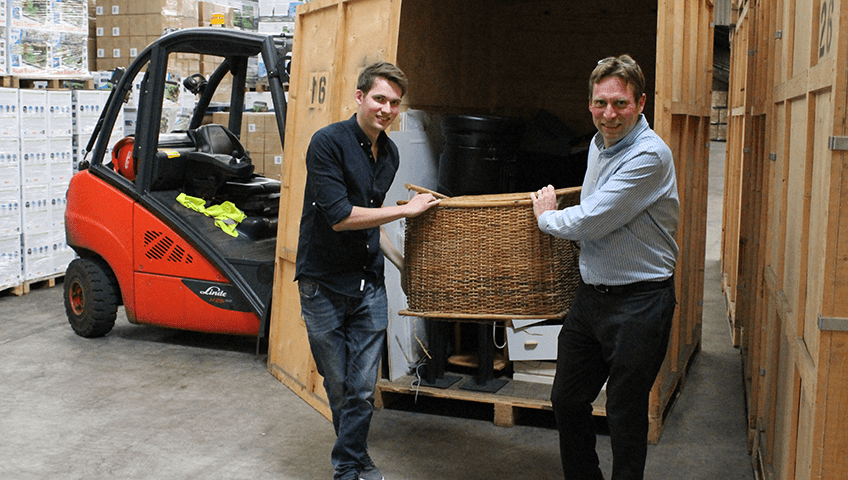 For your bulky and valuable items of furniture we provide safe furniture storage solutions within our clean and dry warehouse. Based in St Neots, we store furniture for individuals and businesses across the town as well as Huntingdon, Bedford and beyond.
Why should I use this storage solution?
Your furniture will remain in good condition throughout its storage. Packed in a purpose built, wooden, furniture storage container, providing an environment that guards against dust and damp. Allowing your furniture to 'breath' preventing damaging condensation.
How much furniture will the storage container hold?
A fully stacked furniture storage container will hold up to 250 cubic feet (7.07m³) of stored furniture.
Size W: 5ft (1.52m), D: 7ft (2.13m), H: 8ft (2.43m)
Typically, the following items could be stored:
Sofa and two chairs, dining table (legs removed) & 6 chairs, double bed, fridge freezer, washing machine and tumble dryer, plus further items and packing cartons.
How safe and secure is my property?
You will feel confident that your furniture container is safely and professionally handled by our qualified and experienced, friendly staff.
Security of our storage facility is provided by our professionally installed, maintained and monitored state-of-the-art Alarm System, backed up by fully recorded CCTV.
What is the minimum rental period?
We're happy to store your furniture for any period of time. With our simple, easy to understand contract and only one months minimum rental and notice period for cancellation it's easy.

What if I need to access my furniture?
You can access your furniture during opening hours by arrangement with our customer service team. Our qualified warehouse staff will be on hand to assist you.
Call our sales team now on 01480 215555 for additional information and to discuss your individual requirements. We cover Cambridge, Bedford, Hertfordshire and beyond!
EYNESBURY WAREHOUSING – FIRST CLASS STORAGE SOLUTIONS AT A SENSIBLE PRICE!