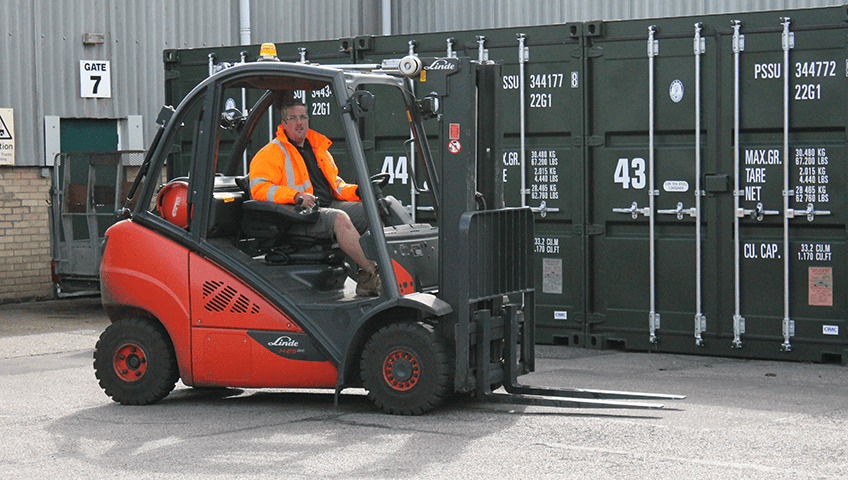 Forklift Tips to Keep your Warehouse Safe
Forklift trucks are extremely useful pieces of equipment used to lift and move materials, enhance productivity and reduce manual labour particularly in warehouse and factory situations. They can also be very dangerous if misused, resulting in serious injury. Thousands of injuries are caused every year by the use of forklifts, sometimes by untrained operatives or faulty equipment. Of course accidents can happen even when all procedures are followed, but there are measures that can be taken to minimise the risks of those misfortunes.
Below are some tips to help you keep your staff and premises as safe as possible.
Training
You have a legal obligation to ensure that anybody in your organisation who operates a forklift truck is fully trained. Fork lift training can be provided by in house trainers, or external training providers to the standards outlined in the L117 Approved Code of Practice. This will ensure that they are fully assessed and competent to legally operate a forklift, ensuring they can keep themselves, their colleagues and any visitors to your warehouse safe.
Provide Safety Work Wear/Protective Clothing
Your operatives should be supplied with safety clothing to protect them during working hours. Hard hats should be worn at all times and are a must. To protect feet, capped shoes should be supplied – a trapped foot under something heavy could be disabling without them. Hi-vis jackets should be issued to everyone who visits your site, not just your forklift operative. Loose fitting clothing should be discouraged as it could be easily trapped in machinery.
Schedule regular safety inspections
It's really important that your machinery is serviced regularly to keep it in good working order, but as with driving a car, the responsibility to carry out simple checks before every journey falls with the operator. Before every use checks should be made to the brakes, steering and tyres. If further faults are uncovered, they can be recorded and scheduled for repair. The vehicle should be taken out of action until all faults are repaired by a trained and qualified mechanic or engineer.
Safe loading practice
One of the biggest causes of accidents with forklifts is unbalanced/unsafe loads. If the load is not secure or is too heavy or high, the vehicle can tip. There are some simple rules to follow when picking a load:
Load materials tilting slightly backwards towards the vehicle.
Loads should be safely stacked and spread as evenly as possible across the forks.
Check for obstacles in all directions (including up) before stacking.
Use secure bindings or straps to secure loads
Do not exceed the maximum load capacity.
Check the load before moving off.
The forks should be low down when the vehicle is moving.
Ensure you can see above the load and that you have clear visibility before moving off.
Avoiding Hazards
It's important that you know the area in which you operate a forklift. Any lumps or bumps in the road can also cause the vehicle to tip.
Stick to a 10mph speed limit.
Check for low ceilings, doorways or other restrictions to your destination.
Avoid ramp edges.
Slow down for corners.
Use your horn to warn pedestrians in your vicinity.
Know your stopping distance.
When using ramps, move forwards in an uphill direction and backwards downhill.