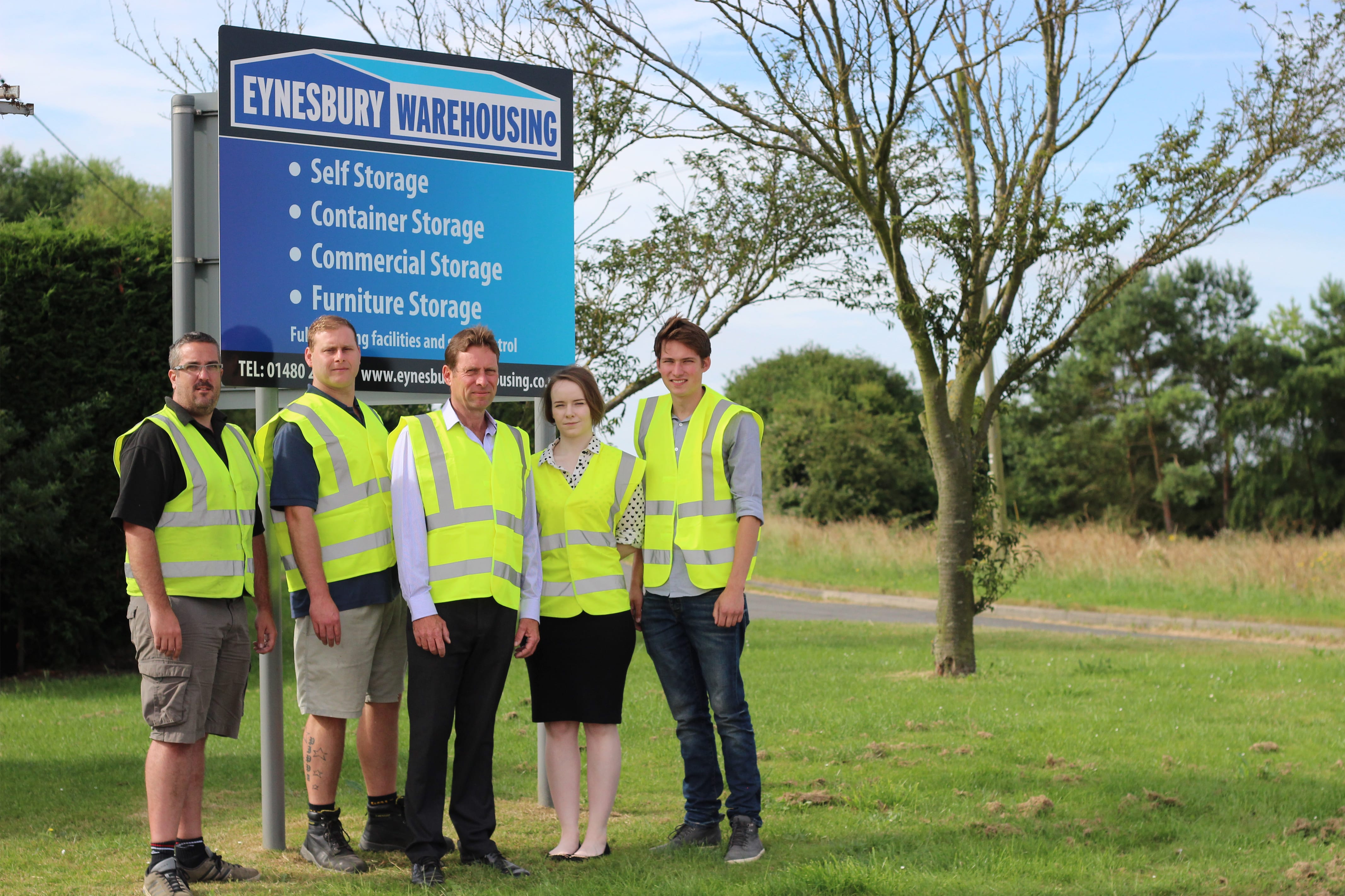 Commercial Warehouse Solutions St Neots
Established in 1984 and UKWA accredited in 1986, at Eynesbury Warehousing we've been providing secure commercial warehouse solutions for businesses across Cambridgeshire for many years.
With our premises located in St Neots, we're in easy reach of the A1, A14, and A428, making our warehouse extremely accessible to those in the surrounding areas. No matter what the size of your commercial business, we can help with the safe storage of your items.
Our commercial warehouse solutions are ideal for those large, bulky items you're not quite sure where to put. Don't take up valuable space in your expensive commercial office building! Let us store your items for you, for however long you need us to. We work with a number of different companies in St Neots, providing reliable warehouse solutions.
As well as our self-storage service, we also offer palletised storage including full RH&D to suit our commercial client's needs. Our palletised storage options are simple and efficient, our computerised stock control system maintains the safe storage and retrieval of stock allowing for effective handling and dispatch. We offer both long and short-term palletised storage in our 60,000 square feet warehouse.
Concerned about security? Don't worry, our warehouse is fully protected with professionally installed, state-of-the-art alarm systems with recorded and monitored CCTV cameras to ensure the total safety of your items.
Need access to our warehouse at short notice? We understand that our clients value flexibility, we are able to provide fast access to our warehouse facility with trained staff and suitable technology. It's what we're here for.
As a family run business, we pride ourselves on offering outstanding customer service, competitive prices and flexible options. To find out more about our commercial warehouse solutions in St Neots, contact our friendly team on 01480 215555, and we'd be happy to assist you with a free no-obligation quote.