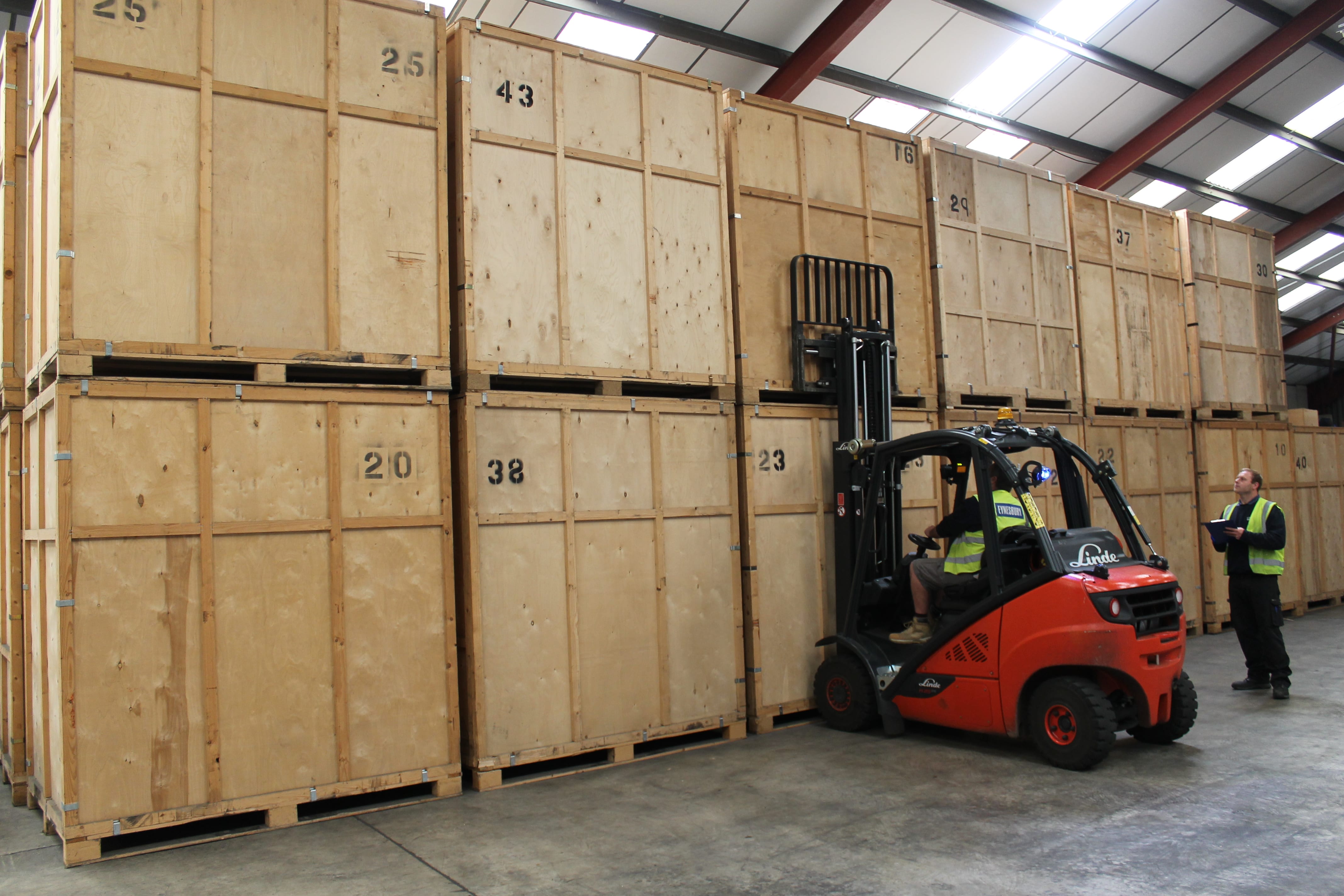 Warehousing FAQs; Your Questions Answered
Here at Eynesbury Warehousing we provide commercial storage unit solutions for businesses throughout Bedfordshire, Cambridgeshire, and Hertfordshire, offering self-storage or palletised storage options.
Here are some of the questions we are regularly asked about our facility:
What kind of warehouse storage do you offer?
We offer both commercial and domestic storage solutions. For palletised stock, we provide long and short-term storage solutions within our clean dry warehouse, including pallet delivery and full RH & D.
If you require commercial or domestic self-storage, then our container storage is often an appropriate solution. If you are a business looking for a self-storage, to save you time we can enhance this option by accepting deliveries on your behalf.
Can I add extra stock?
We have over 60,000 square feet of highly secure, dry warehousing with full receipt, handling, and despatch services available so accommodating you as your needs change is never a problem.
Do you offer furniture storage?
For your bulky and valuable items of furniture we provide safe furniture storage solutions within our warehouse. We can store furniture for individuals and businesses across Cambridge, Bedford, and Hertfordshire. Packed in a purpose built, wooden, furniture storage container, providing an environment that guards against dust and damp, your furniture will remain in excellent condition throughout the duration of its storage.
Is it cost effective?
Our terms for basic palletised storage and business storage are simple. You have nothing to pay 'up front'. We do not require a deposit; you only pay for the storage unit that you need, and our terms and conditions are simple and easy to understand.
We are happy to store your furniture for any period of time. With our simple, easy to understand contract and only one month's minimum rental and notice period for cancellation, it couldn't be easier!
Is your warehouse secure?
Protected by our professionally installed, maintained, and monitored state-of-the-art Alarm System and backed up by fully recorded CCTV, you can be sure that your stock is always safe and secure.
When using self-storage, how should I pack my goods?
When using container storage, we recommend you pack your property in sturdy containers with lids. For ease of locating individual items, clear plastic storage containers are advisable if you plan to access your property regularly. You must provide your own secure padlock for your self-storage container ensuring no one has access to your property.
As a family-owned business, we pride ourselves on providing our customers with superior service and an efficient warehouse storage facility. Our warehouse is maintained to a consistently high standard, providing a clean and secure area for your stock, goods, and furniture. Call our friendly team to discuss your warehousing requirements on 01480 215555.